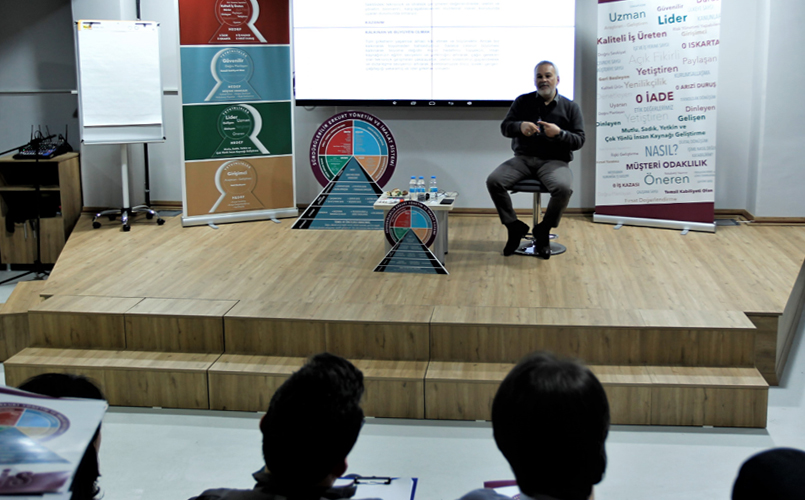 22 June 2020
Sustainable Erkurt Management and Manufacture System (SEYİS) training started on January 24. The first training session given by the Chairman Âli Kerem Alptemoçin was held in our Development Workshop Campus in Formfleks factory.
The SEYİS, presented by our leader, has been prepared as a guide in satisfying the responsibilities regarding the production, management, customer, industry and the country and as a source that can be used in the event of a problem in order to reach all the valuable individuals of the Erkurt family.
In order to achieve our goal to become a world brand that is preferred in our sector, we have examined SEYİS, which is our guide in this training together. The participants actively took part in the training and shared the positive and negative instances experienced in work processes with the other participants. Erkurt family and ethical principles, the power of the question "How?" as well as its use in our work methods, the importance of being able to make risk analysis etc. topics were discussed by making mutual exchange of opinions.
A training program in which our internal trainers will introduce SEYİS to all our employees, will be held.