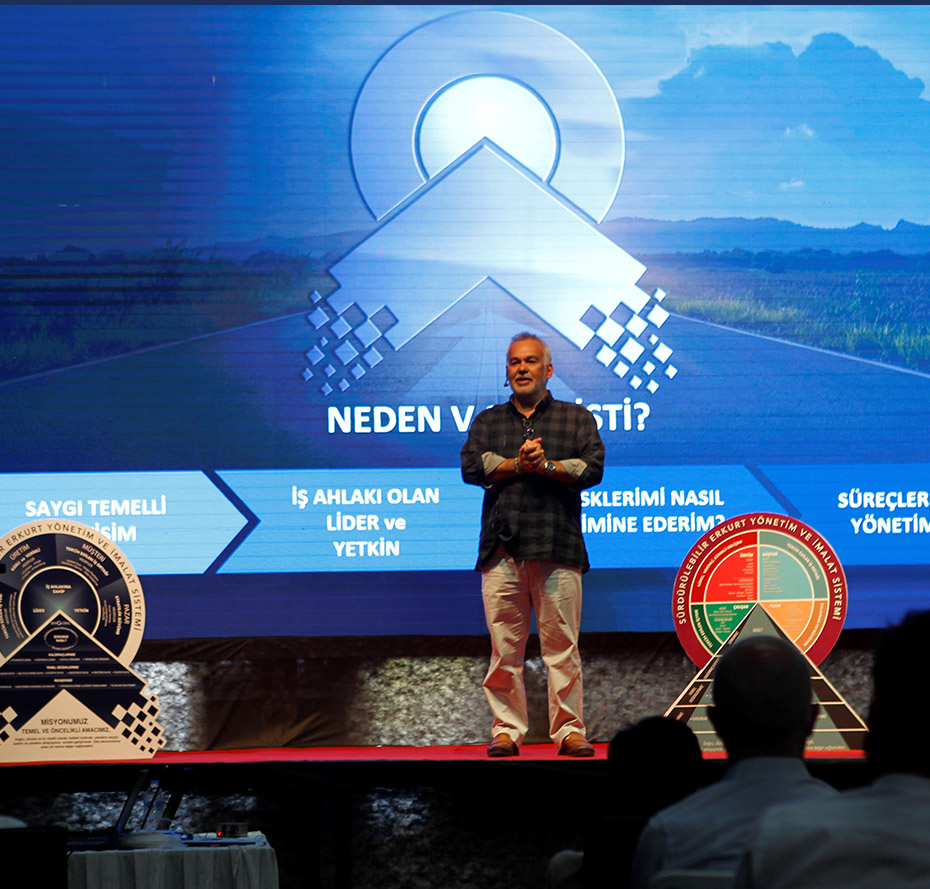 13 July 2021
We came together on July 13 at our Formfleks OSB Branch for the 7th Awareness Meeting. The new version of SEYIS-Sustainable Erkurt Management Systems was the main agenda item of our meeting as our guide while we take firm steps towards our 2030 targets with our Being Global vision.
The updated version of SEYIS, whose content has changed with its appearance, was shared with our teammates by our Chairman of the Board of Directors, Âli Kerem Alptemoçin, who is the architect of this methodology.
The new SEYIS which focuses on "Business Ethics, Leader and Competent" human resources is defining the elimination of risks that prevent our company from reaching its targets as the key to continuous improvement. It is giving a task to all our team to ensure continuous development by asking the question of "How?" in order to eliminate the risks.
Making risk analysis according to our levers, guides and basic values taking place in SEYIS starting from ourselves and our working environment will also make management through processes inevitable by paving the way for development. While our understanding of "Respect" based on refraining from the mutual rights violations in our relations with our partners is also included in the new version as unchanging "Basic Value" of SEYIS, it stands out as a guiding factor in all of our activities in the upcoming period with "Respect for the Environment".